We have a great estimation and measurement lesson for K kids that uses BeeBots.  Kids first estimate the distance between two marks of some kind (I use masking tape).  There are a number of these around the room (usually 8 or 9).  The lesson works great and it is so exciting to see students start to estimate the BeeBot steps needed to get from point A to point B.  They will estimate visually, use their hands, and use the BeeBots to estimate.  The difficulty has always been capturing their work.  I like to be able to see how they did on their estimating and measuring after the lesson is over.  It's hard to check in with the whole class during the actual lesson, especially repeatedly.
Kids have had trouble with the workpaper I created for them.  It looks like this.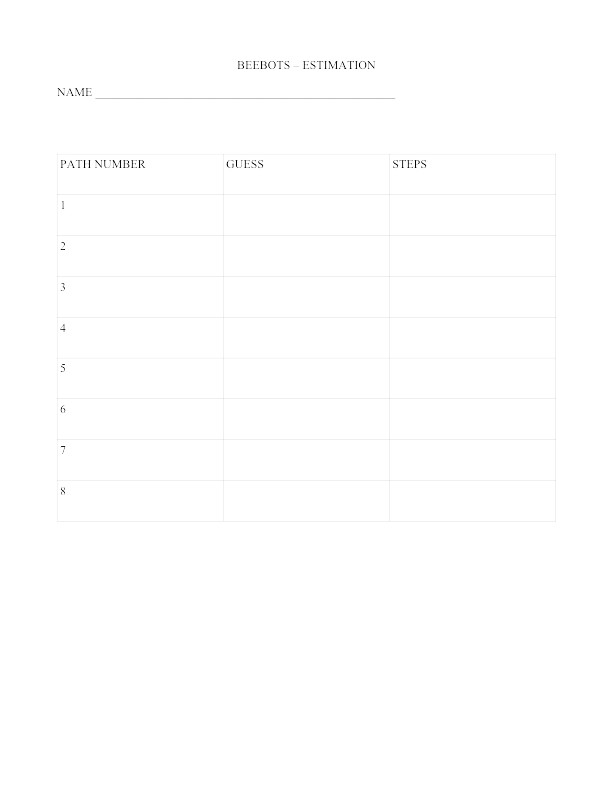 Here's the new and improved paper.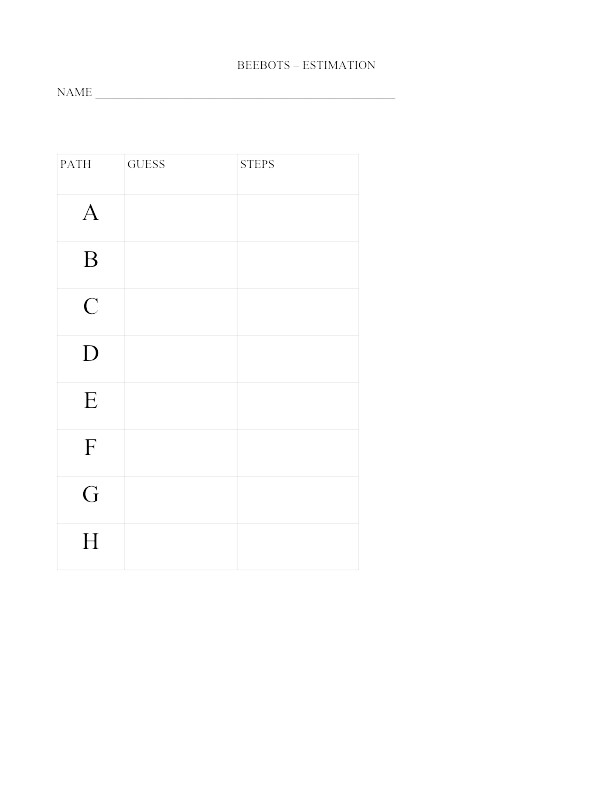 I hope the new formatting will make the writing task much easier for kids.